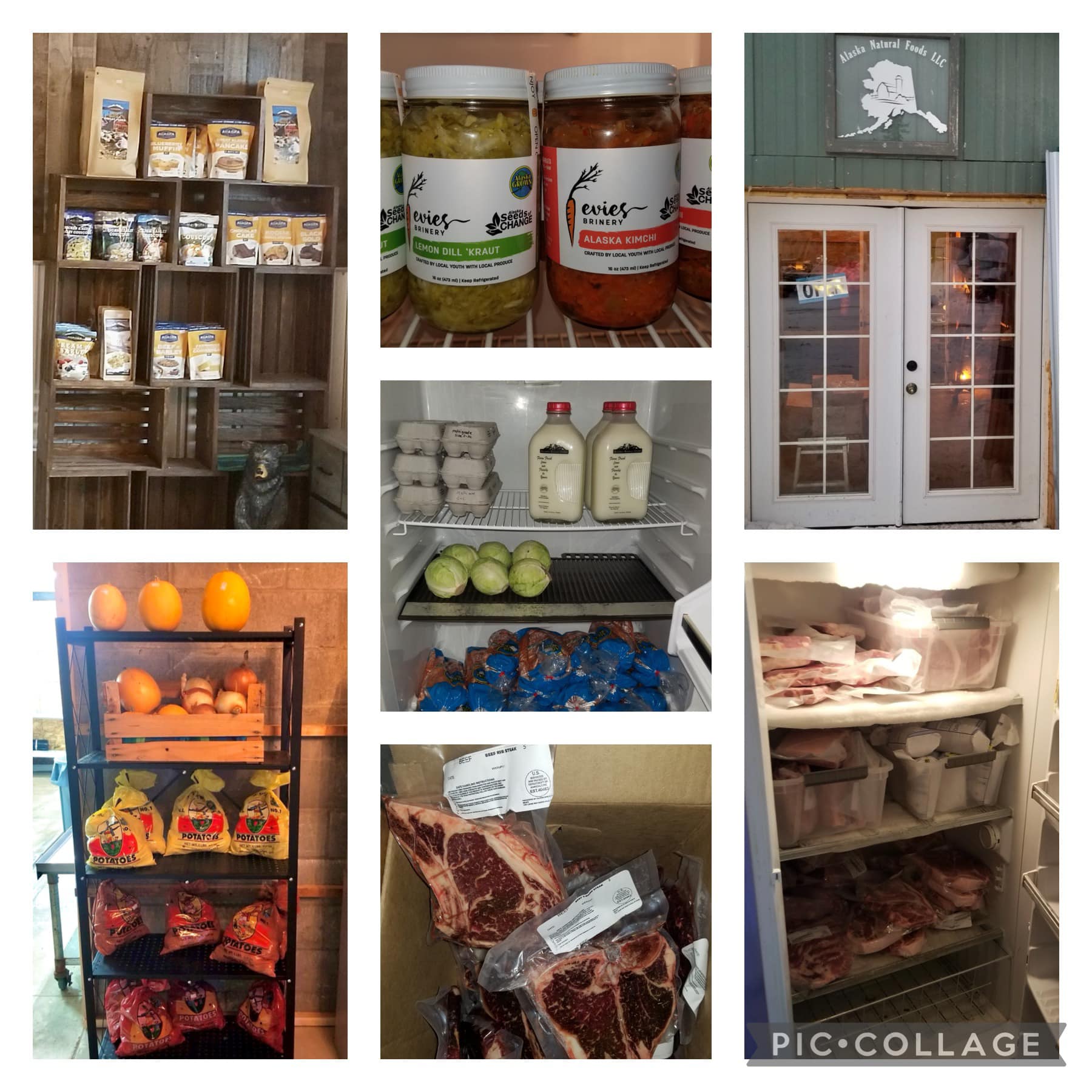 Visit our Farm Store For All Your Local Alaska Grown and Alaska made food products. 
Hours of Operation: 
Monday-Saturday: 10:00 AM- 6:00 PM
Store Phone: # 208-390-5904
Location: At the farm.
Tanana Loop Extension
Just past the corner of Payne Rd
The first driveway past Payne rd on the right.
Turn in and then it is the second set of buildings on the left. It is a green storefront barn.
Where to Park: 
Park in front of the green storefront. Don't mind the snow.
We'd Love to Hear From You!
Please allow up to 72 hours for response as we are often out in the fields, busy with herd management, or loving on our kids.